On October 18th and 19th, the FF4EuroHPC and EuroCC 2 consortia brought together eminent representatives from industry and politics, representatives from the National Competence Centres, HPC experts and enthusiasts at the HPC Industry Summit, which took place in Berlin to celebrate the successful closure of the FF4EuroHPC project and highlights from EuroCC 2.The FF4EuroHPC project, the third instalment in the highly successful Fortissimo project series, stands out as a unique endeavour in the realm of R&D projects. A decade ago, the Fortissimo projects were conceived and launched with a visionary purpose: to bolster the innovation capacity and competitive edge of European SMEs. These projects aimed to exploit the advantages of HPC for SMEs across the European landscape. In doing so, they sought to lower barriers hindering market entry and facilitate the exploration of novel business prospects. Employing cutting-edge technologies, including HPC, Artificial Intelligence, and High-Performance Data Analytics, Fortissimo projects enabled businesses to harness innovation and elevate their competitiveness within the European industrial landscape.
The Fortissimo projects have left an invaluable legacy since their inception in 2013. Together, the three projects executed more than 130 experiments, resulting in 120 success stories, involving 330 partners. By showcasing these success stories, European industry actors may be encouraged to persist in their pursuit of digitalization and Industry 4.0, ultimately bolstering the EU economy. Although the FF4EuroHPC project has concluded, its legacy will endure as the consortia partners and HPC stakeholders will continue promoting the success stories and inspiring the European HPC Community.
Read the full press release (in English).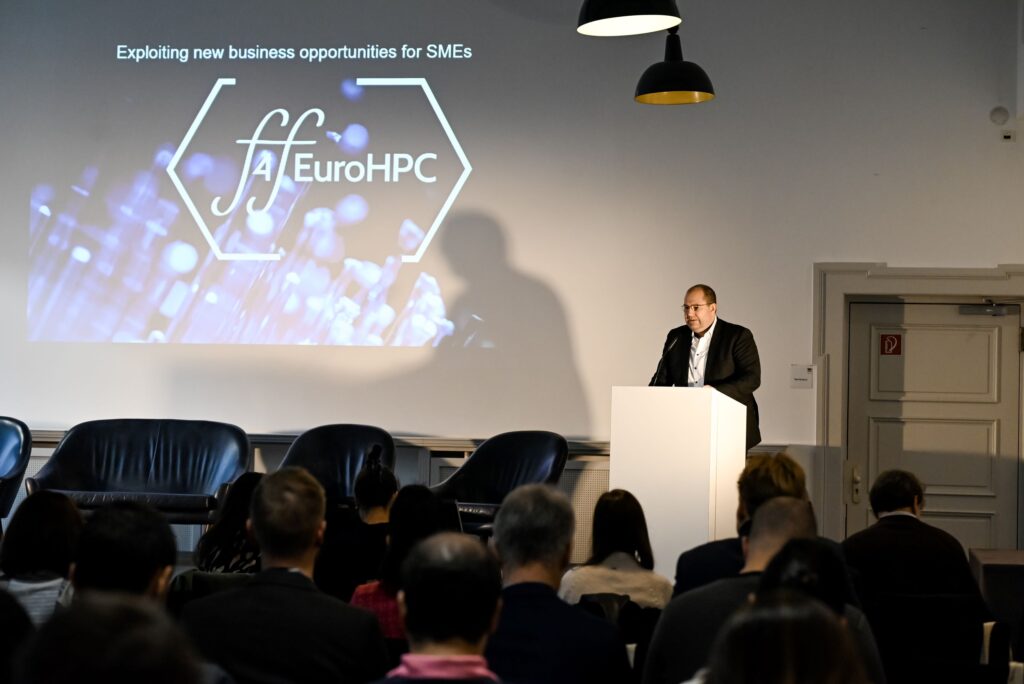 Photo©Sandra Ritschel